Ms. Charmaine London – Chief Executive Officer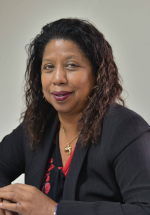 Since joining the BCSL Team in 1998, Ms. London has served in several key leadership roles ranging from Events Services Manager to Sales Manager (Ag) and Conference Services Manager. During this period she developed and led highly skilled teams to internationally recognized standards.  By 2005, through her effective management style and hands-on approach to performance improvement she was elevated to the position of Senior Manager, Operations.
Beginning her career in 1986 as an Accounting Officer at the Barbados Tourism Investment Corporation (BTIC), the management company of Dover Convention Centre, she later transitioned to the field of event management.  It was at the BTIC that she honed her skills in conference and meeting management, which prepared her for the various positions she has held with Barbados Conference Services Limited.
Mrs. Antoinette Bennett – Finance Manager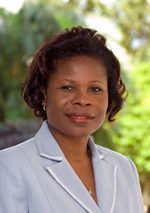 Mrs. Antoinette Bennett joined Barbados Conference Services Limited in November 1999, in the capacity of Accounting Officer. By August 2005 she was promoted to the position of Finance Manager with the responsibility to provide the Chief Executive Officer and the Board of Directors with financial analysis to assist in informed decision making.
She is a member of the Institute of Chartered Accountant of Barbados (2005), with a certification in accounting from the Certified General Accountants Association of Canada (2005) as well as certification in Hospitality Financial Management: Operations Decision Making – Professional Development Programme (PDP) from Cornell University, USA (2004).
To date Mrs. Bennett has developed a set of internal controls to effectively manage the company's processes for improved company operations.
Mrs. Suzette Slocombe – Human Resources Manager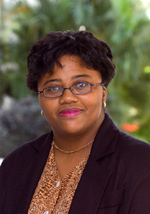 Mrs. Suzette Slocombe became part of the Barbados Conference Services Ltd. (BCSL) team in 1999 bringing with her experience from two years in the teaching service and a prior six years in the offshore industry in a supervisory capacity. Suzette assumed the role of  Human Resources Manager  with BCSL in May 2007 with the responsibility of providing strategic leadership to integrate and administer the company's human resource and information technology operations procedures.
Suzette has a Bachelor of Arts, in History & Sociology from the University of the West Indies Cave Hill Campus, and postgraduate certification in Human Resource Management from BIMAP along with a Post Graduate Diploma in Human Resource Management from the University of Leicester, UK. She has also completed the Professional Development Program in Strategic Human Resource Management at the Cornell University, USA.